Chante Cigale LES VIGNES D'ALEXANDRE VDP 2014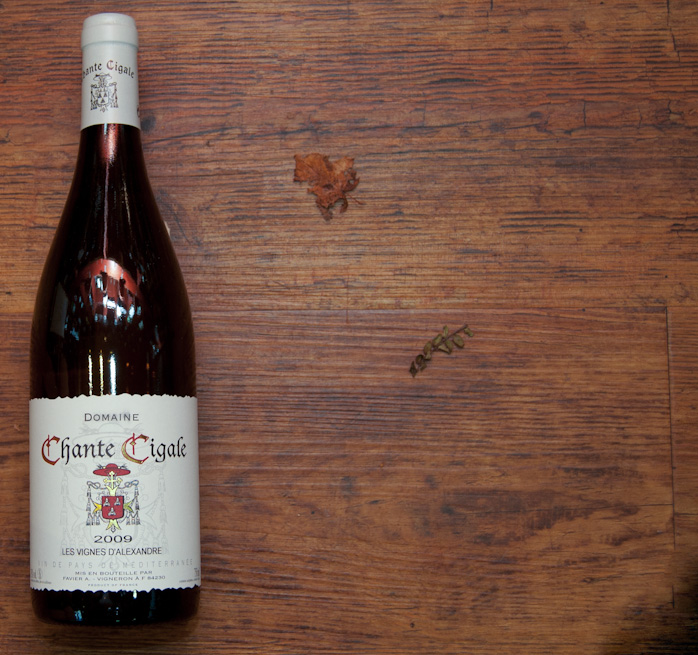 Maturity:
Drink now, but will keep
Tasting Note
Domaine Chante Cigale, located within the village of Chateauneuf-du-Pape, has been owned and operated by the Sabon Favier family for several generations. Consisting of 102 acres of land classified Châteauneuf-du-Pape, the wines produced from this Domaine can be considered as classic, wellmade, reasonably priced Châteauneufs.
Recently Christian Favier the father released the reins to his son, Alexandre, who is fast becoming new rising star of Châteauneuf-du-Pape. Despite only being in his early 20's he has been lauded by notable journalists Steve Danzier in the US and Jancis Robinson in the UK.
Deeply coloured, typically warm fruit from the southern Rhone with notes of grilled almonds. The palate follows the nose with full flavoured and full bodied tones with a long, powerful finish.
---
Food Matching
Some dining suggestions from our team that will work well with this product.
Aperitif
Cheese
Soft and mild cheese (Mozzarella)
Fish
Haddock, Halibut, Cod
Shrimps, prawns
Poultry
Chicken casserole
Chicken in cream sauce
Roast Chicken
Vegetarian