Bertrand Ambroise BOURGOGNE Pinot Noir 2013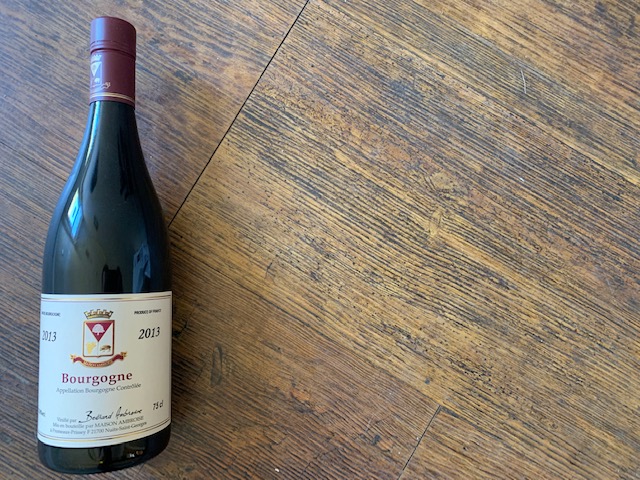 Tasting Note
Classic nose of berried fruit combined with earthy farmyard.
On initial taste the acidity is still plentiful but not over the top.
On opening up there is an abundance of berried fruits such as
cranberry, raspberry and red cherries. This is very well balanced with
savoury aspects and a finish with a little forest floor again farmyard
a light Fruit crunch and slight dusty finish.
Drinking very well now.