Charles Melton Nine Popes 2015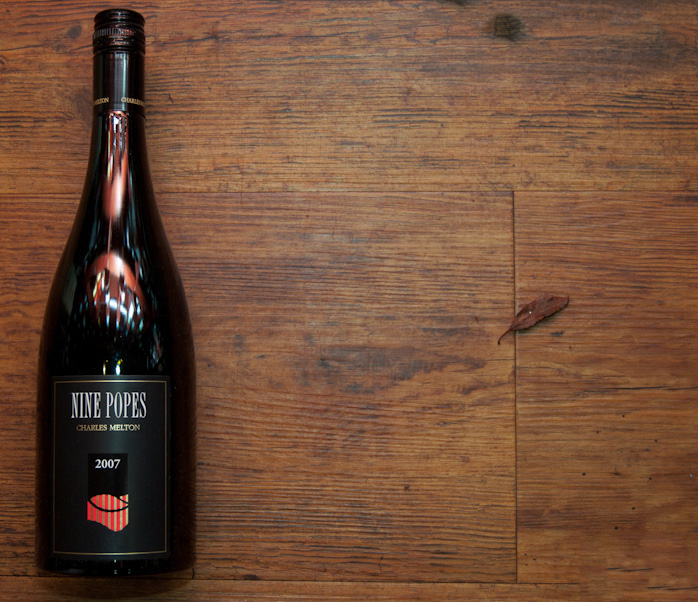 Maturity:
Drink now, but will keep
Tasting Note
A blockbuster. The perfect New World translation of Chateauneuf-du-Pape, with an incredible core of fruit and fine tannins and a hint of subtle oak. Ages brilliantly but also rather accessible with a few hours breathing (and something pretty hearty to eat with it!).
---
Food Matching
Some dining suggestions from our team that will work well with this product.
Cheese
Hard English Cheese (Cheddar, Wensleydale, etc.)
Waxy Continental Cheese(Emmenthal, Jarlsberg etc.)
Game
Meat
Beef steak, peppered
Chorizo
Hamburgers
Kidneys, Liver
Red meat stews
Roast Lamb
Beef steak, Diane
Pasta and Rice
Vegetarian