Saltaire AMARILLO 4.5%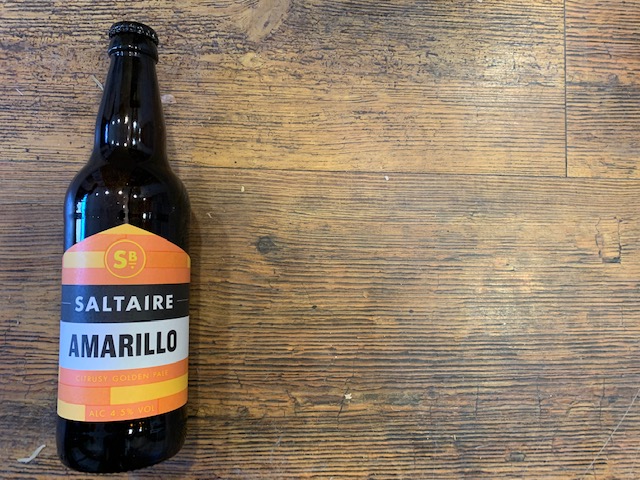 Tasting Note
The vibrant Amarillo hop infuses fresh, orange flavours into this bright, refreshing beer.
Taste: Light and refreshing orange flavours followed by a clean floral finish
Smell: Orange citrus
Look: Golden pale
We love it with curry. Subtle citrus notes calm the palate, while the hops stand up to the spice. But if curry's not your thing, no worries - it's delicious as it is!