Muga CONDE DE HARO Brut Vintage Cava 2016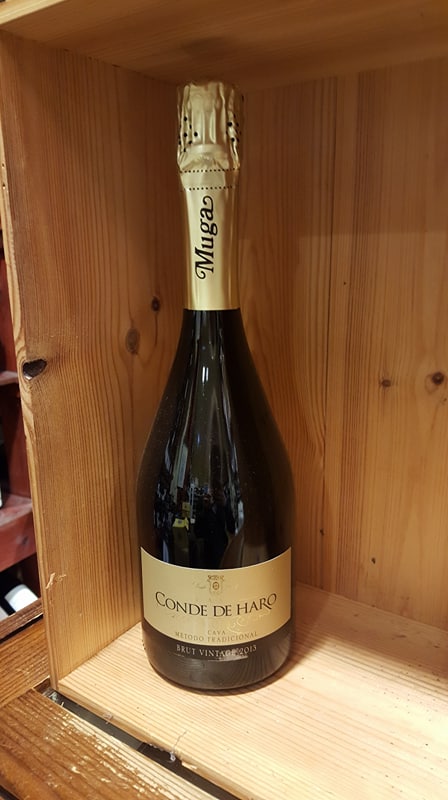 Maturity:
Drink now, but will keep
Tasting Note
Produced with grapes grown in Rioja and fermented and aged in the Muga cellars in Haro, It's produced with 90% Viura and 10% Malvasia sourced from the vineyards used for Prado Enea, in the coldest part of the valley, where the grape varieties are mixed in the vineyard and the white grapes have a slow maturation. It shows smoky yeast notes intermixed with some nuts, flowers and apple aromas. It's a light-bodied wine with well-integrated, fine bubbles with high acidity and good freshness. A great aperitif.