La Pousse d'Or VOLNAY 1ER CRU 'CLOS D'AU 2006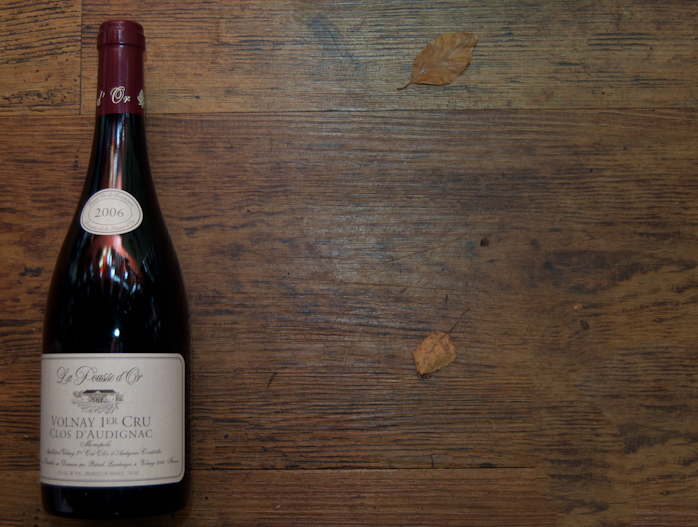 Tasting Note
La Pousse D'Or
Grape varieties:
100% Pinot Noir
Vineyards:
No pesticides are sprayed on the vines and only organic fertilizers are used. The land is ploughed to aerate and enrich the soil, and weedkillers are avoided.
Winemaking:
The grapes are handpicked, put into small crates, then sorted in the cellar and completely destemmed. They are then cold-macerated for 7 days and fermented under temperature-controlled conditions. The cap is punched twice a day, and the wine stays on the skins for a total of 21 days.
Ageing:
The wines are aged on the lees in oak barrels (20-30% new) for 15-18 months. Malolactic fermentation tends to take place fairly late, and the wine is clarified naturally without fining or filtration. Gravity flow is used for racking and bottling.