Domaine La Tour Boisee PLANTATION 1905 2018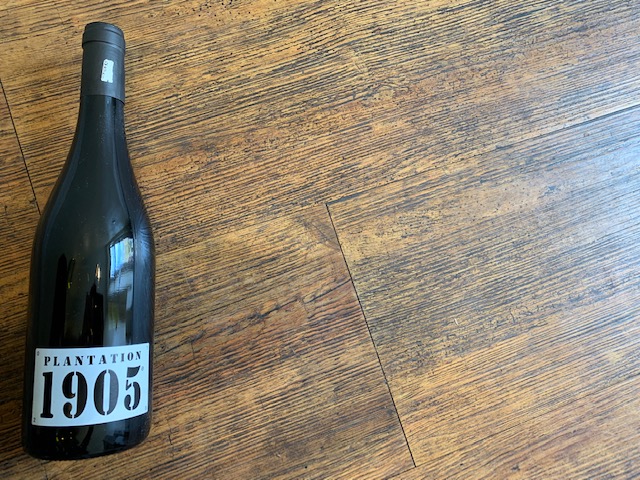 Grapes:
Clairette

,

Terret

,

Alicante Bouschet

,

Alphonse Lavallée

,

Aramon

,

Aspiran

,

Aubun

,

Black Muscat/Muscat Hamburg

,

Cardinal

,

Carignan (Mazuelo) (Samso)

,

Cinsaut/Cinsault

,

Grenache/Garnacha

,

Lledoner Pelut

,

Morrastel Bouschet

,

Mourvedre

,

Petit Bouschet

,

Syrah/Shiraz

,

Terret Noir

,

Varousset
Tasting Note
Plantation 1905 is exclusively created from one of the oldest vineyards of the village. The vineyard is composed of 23 different wine plants of the Minervois, some of which were typically used during 19th century, and some of which are now unknown and unique in France. This vineyard is a true historic monument that is being preserved. The grapes are put in the vat directly from the vineyard and the vinification process is left to run completely untouched as the land and plants are to make this wine! The first juice extracted, and the press-juice (the more concentrated juice from the hard part of the grape) from all twenty three varieties blend in the same vat.
The taste of this aromatic wine are particular for a red of the south of France. A floral nose with soft red fruits. A neat attack in the mouth with complex aromas turning towards the morello and ending with fine structured tannins.
A wonderful rediscovery of a wine from the last century!!!
---
Food Matching
Some dining suggestions from our team that will work well with this product.
Cheese
Hard English Cheese (Cheddar, Wensleydale, etc.)
Strong soft rind cheese (Camembert, Brie)
Meat
Grilled meat (or Barbecue)
Roast Beef
Roast Lamb
Pasta and Rice
Pate
Vegetarian