Provenance CAOL ILA 5YR 2014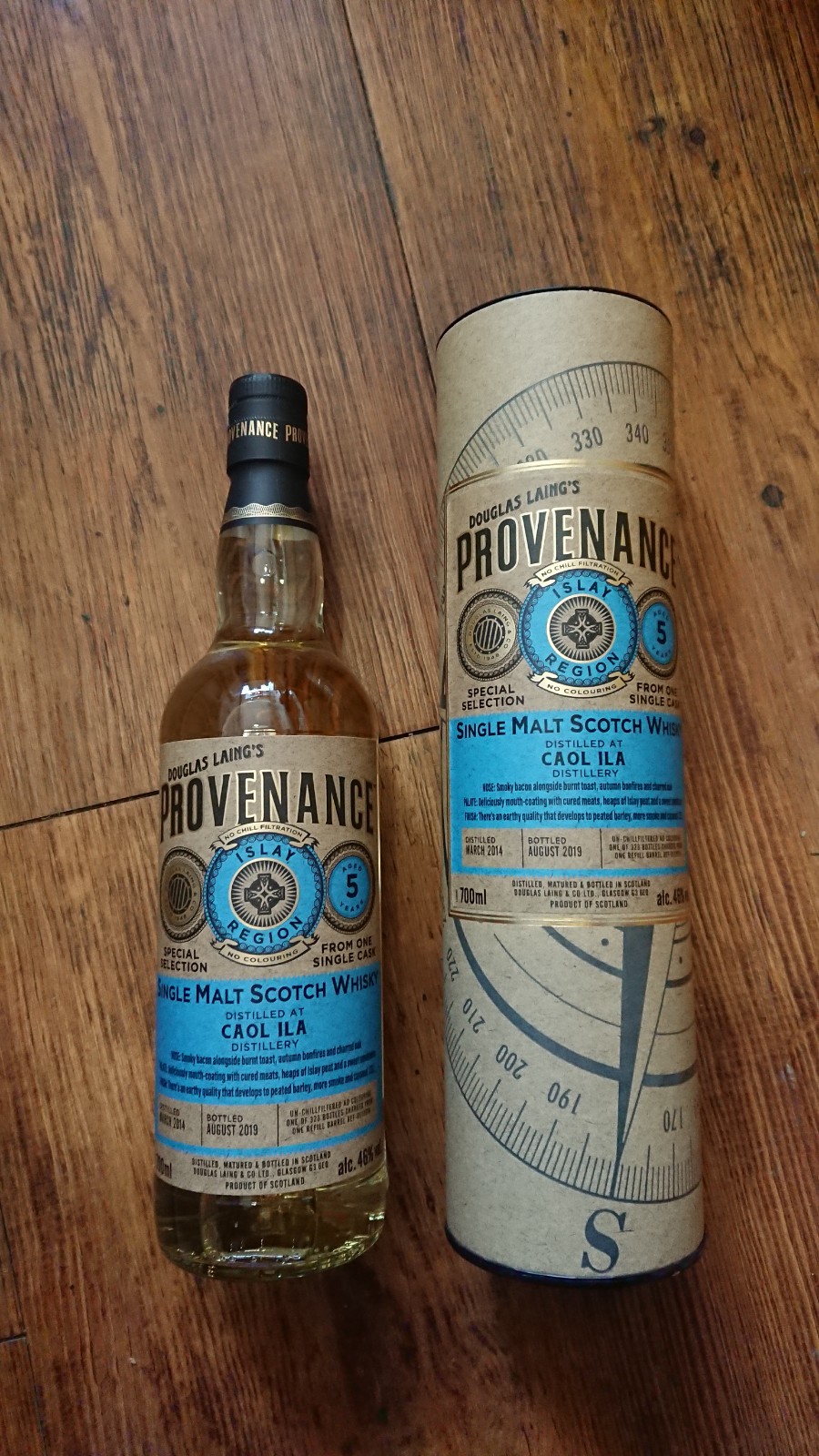 Tasting Note
Owned by drinks giant Diageo, Caol Ila produces just over 3.5 million litres of malt a year. 95% goes into blends, the main brand being Johnnie Walker Black Label.
Nose: Smokey bacon alongside burnt toast, autumn bonfires and charred oak.
Pallet: Deliciously mouth-coating with cured meats, heaps of Islay Peat and a sweet smokiness.
Finish: There's an earthy quality that develops to peated barley, more smoke and caramel.