Leonildo Pieropan Recioto Di Soave Le Colombare Pieropan 2016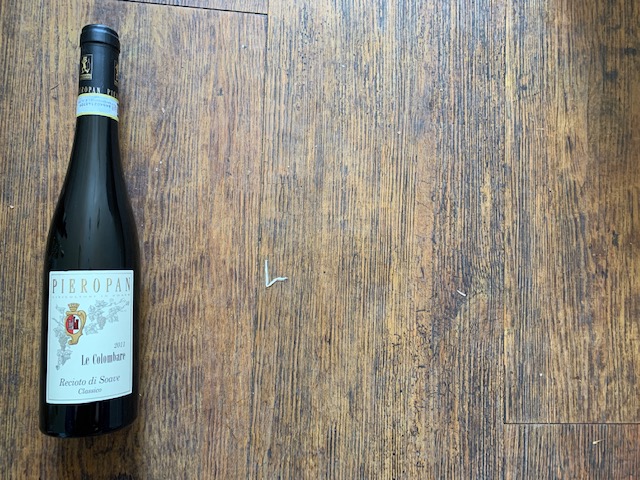 Maturity:
Drink now, but will keep
Please be aware this is a previous vintage pictured.
Tasting Note
Smells like dry Soave, but one sip and you're into a different territory. Incredible complexity, wonderful balance between acidity and sweetness and a gigantic nut-driven finish. Extraordinary stuff.
---
Food Matching
Some dining suggestions from our team that will work well with this product.
Cheese
Blue Cheese
Rich and creamy cheese
Washed rind cheese (Livarot, Munster, etc.)
Desserts/Puddings
Crème Caramel
Fruit based puddings
Ice Cream
Meringue
Steamed puddings (treacle, sticky toffee etc.)
Pate
Grand Liver Pate (Foie Gras)