Susana Balbo LATE HARVEST Malbec 2017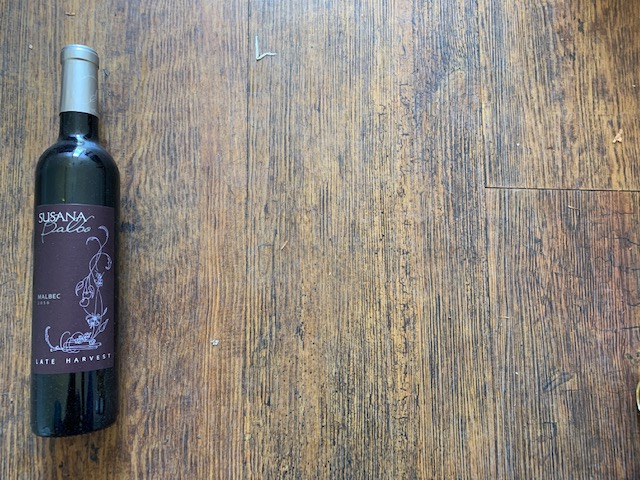 Sweetness:
d - Medium to Full
Maturity:
Drink now, but will keep
Please be aware this is a previous vintage pictured.
Tasting Note
This is an amazing thing. Top quality Malbec grapes are left on the vines after harvest for a period of up to 3 months. Over this time they shrivel up like raisins and the juice becomes very, very concentrated and sweet. The natural syrupy juice takes an age to ferment and once it has, the wine is aged for 18 months in new French oak barrels. The end result is a top-end Malbec that is 100% naturally sweet; sweet but not 'sticky', and the tannins are still there to provide staunch structure and see the wine through subsequent years of bottle age. A wonderul oddity.